Auto shipping is not only about moving vehicles from place to place. It involves significant and complicated tasks like inspection, legalities, documentation, and many more.
It's not possible for anyone to leave their job and be busy doing these things to ship their vehicle. Here auto transport brokers come in and ease the shipping task for you by getting you the best truckers.
However, problems can arise there too. To get the best car shipping, you need to know how to avoid issues with your auto transport broker. Consider reading until the end of this blog post to learn how to do it and enjoy the advantages of hiring a broker.
What Is An Auto Transport Broker?
An auto transport broker is the person or a company that connects you and a suitable carrier for your vehicle with each other. The bridge hears from you and understands your needs and demands.
On the other side, keeping your needs in mind, they open jobs for truckers and hire the best suit carrier to ship your vehicle. They take care of all the procedures that take place during the process.
That's how you become free of the headache and concentrate on your personal jobs.
Businesses in the United States have to follow a lot of rules and laws. They are different for every business. For example, companies that build homes have different rules than companies that ship cars. That shouldn't be a surprise.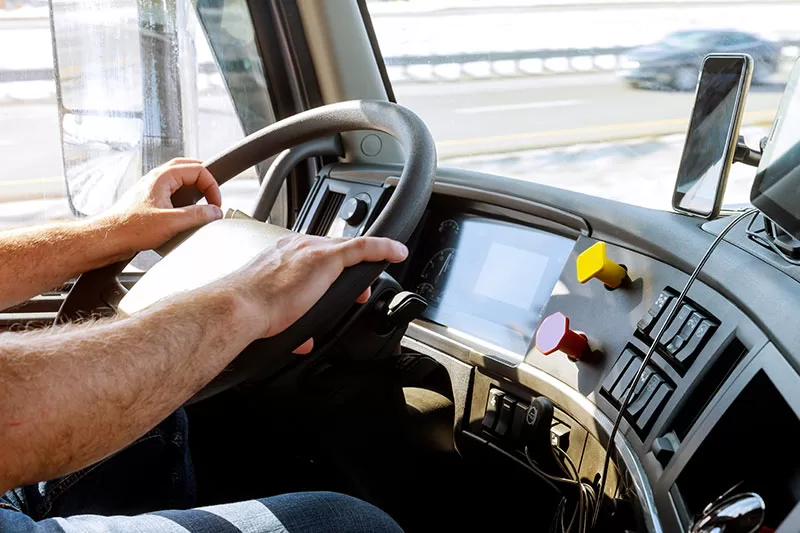 Carrier For Auto Transport
A carrier for auto transport is different from an auto transport company or broker. Where auto shipping brokers do not own any trucker, carriers providers have their own chain of transportation carriers, both enclosed and open trailers.
When a broker contacts them and tells them about the shipping job, they provide the service. In this process, you pay both parties. The larger amount generally goes to the trucker; the cut is for the broker.
Possible Issues With Your Auto Transport Broker And Ways To Avoid Them
In the United States auto transport industry, there is a current count of 4,848 auto transport companies, employing a diverse workforce of 48,422 individuals across different car shipping services.
Most of the time, car shipping companies or the "brokers" save you the day only. There is mostly no mess at all. However, if you're new to auto shipping and get into the trap of unprofessional or auto transport scams, you might get into some trouble.
Although, you might also face issues with a good broker due to some reasons. Below are the most common issues and solutions explained to anyone who may face auto transport brokers.
Issue 1 – Improper Communication Between You And The Broker
Proper communication is vital to avoid any problems with your auto transport broker. Remember, only if you provide them with adequate information about your car and need accurately will they be able to fulfill your demand.
The communication between you and your broker would be crystal clear. You'll discuss your car details, when and how you want to ship the car, formalities for the process, etc.
Your broker won't be able to get the job done for you if you communicate improperly at any point.
Solution
When you appoint a broker, give them all the details they need and ask them to ship your vehicle. Besides, discuss the cost and payment period.
Issue 2 – Only Verbal Promise But No Documents
When you initially contact a broker, most of the time, it's a verbal communication. So, in the first place, they explain everything about their service by talking to you and making promises of quality service.
That's fine. But when it comes to sealing the deal, some car shipping brokers don't get you through enough documentation. Basically, you don't get any written proof of anything related to their service, quality, and legality.
Solution
Ask for the necessary documents from your broker. If they only want to settle with verbal promises, try to avoid the broker. Otherwise, when you face any problems with them, you won't have any proof to act with.
Issue 3 – No Vivid Discussion About Your Vehicle
It is not the broker's fault. Often vehicle owners do not give appropriate information about their vehicles. The information includes what type of vehicle it is if you will move any personal belongings in there, what size and weight the vehicle carries, etc.
Solution
Before finalizing the deal, tell the broker everything about your vehicle. You'll also have to mention if your vehicle is running, damaged, needs fixes, etc.
Issue 4 – Unclear Thoughts About Carrying Personal Possession Inside The Car
Most of the time, carrying any personal possession inside the car while shipping isn't allowed. But the rules and regulations may vary from state to state. But you have to make sure that you do not keep any personal stuff inside the vehicle if it is forbidden.
Otherwise, it will create trouble for both you and your broker. Later on, they might cancel the deal with you.
Solution
Ask your broker about the eligibility of carrying personal possessions inside the vehicle. If allowed, ask about the weight limit, material type, size, etc. If not allowed, do not try to take any sleek steps and illegally do it.
Issue 5 – Over Controlling Tendency Of The Vehicle Owner
Some car owners have an over-controlling tendency over the broker, which is not acceptable. As the owner, you have the right to know the details, but that's on a certain limit.
Things like, calling the broker or the trucker again and again are not acceptable. Moreover, accusing the broker of the carrier pick-up and delivery delay is not appreciated.
Solution
Only get the necessary information to be assured you will get your car shipped fine. Do not try to take control over your auto transportation broker or the trucker's every step.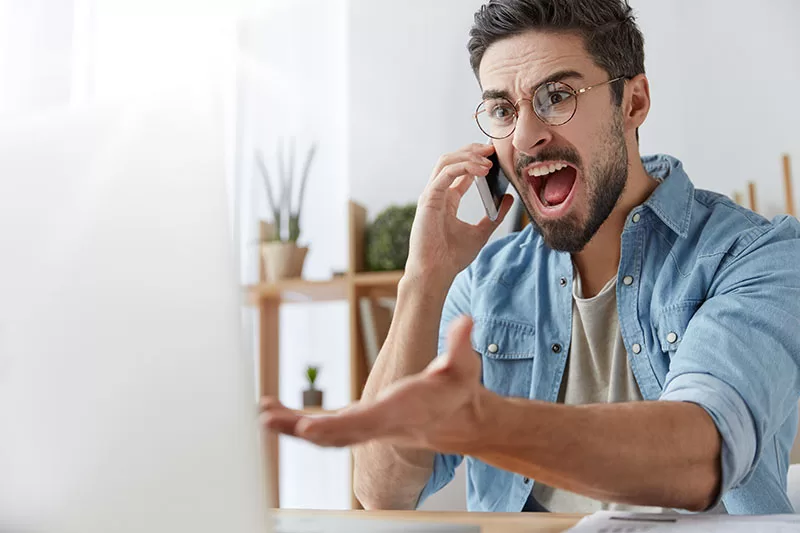 Issue 6 – Getting A Cheap Carrier From An Unprofessional Broker
If you are not careful enough while choosing the car shipping company or broker, you may meet some unprofessional. And you all know well what inexperienced do; mess up your job.
An unprofessional broker will offer you a higher quote and get you the cheapest trailer unsuitable for your car. That's how they'll make a big profit. Or, they'll offer you a cheap quote to get the deal and bring you the worst carrier.
Solution
Research your broker's background before handing over the job to them. Go through their website and inspect it carefully. However, the sleek website can fool you too.
That's why check for online reviews about the company in forums and communities too, and then only make the decision.
Issue 7 – Unclear Payment Details
Payment details include the cost, when you'll pay, the payment method, etc. Surprisingly some car owners don't even know that they can ask for a detailed receipt of the cost from the broker. With this lack of knowledge, they end up paying extra than the actual amount.
Solution
Ask all the questions you have about the quote, payment method, payment period, detailed receipt etc., to the broker. Almost every auto transport broker accepts multiple forms of payment. Compare prices with other companies and then book your order with one suitable.
Issue 8 – Bad Customer Service
Bad customer service can never be an attribute of a good company in any business. Ultimately it's the customers they're serving their business. You might sometimes get issues with the broker about customer service in vehicle shipment.
Solution
Contact the broker and ask several questions about the shipment. You may try to ask things that you already know to check if they get irritated answering you. Mostly they answer with patience and care for their customers.
However, if they don't keep patience with you, think twice before ordering a service from a particular broker.
Issue 9 – Cancellation Or Rescheduling Fee
Suppose you have ordered a car shipment booking already with a broker. The date and time of the pick up is fixed. But now you want to change it as your plans change.
In this case, some companies may ask for an additional charge for rescheduling the shipment. Besides, some companies charge cancellation fees if you want to cancel the order. It is one of the core issues that you might face with the broker.
Solution
Ask the broker if they charge any cancellation or rescheduling fees in their company. You may agree or not, depending on whatever suits you. Otherwise, you may have to pay extra, although you don't want to just for not knowing it earlier.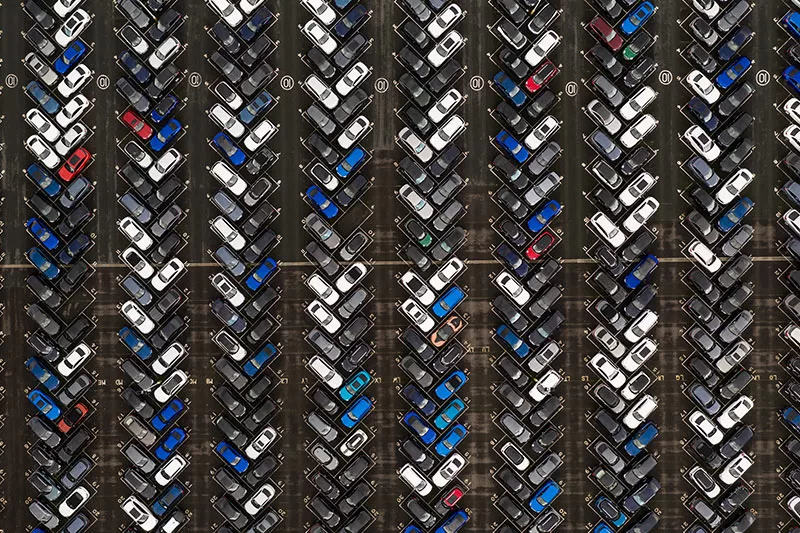 Issue 10 – Unlicensed Brokers
The last but most important thing is getting a licensed auto transportation broker. Look, problems are inevitable with the fraud unlicensed ones.
They may be able to continue their business for their cheap rate but remember, they're not legal. This can cause harm to them any day and harm you as well if you hire them.
Solution
Look for their license and legal certifications before discussing anything else. That's the prime thing that you want to look for first. You can also ask for their quality and qualification assurance certifications.
Call American Auto Shipping For Your Next Hassle-free Vehicle Transportation
Now that you know there might create a lot of issues with your auto transport broker, take the wise decision and call us, American Auto Shipping, for hassle-free auto shipment.
Why consider us? You'll find the answer in our 4.7 Star Rating on Google with over 1600+ Customer Reviews and direct customer reviews on different places across the internet.
We are always clear about what we can offer and have kept our promises for 22 years. There is no carrier service from us, but we have a wide secured network of carriers for you.
We emphasize your car size, weight, type, and demand and bring you the best auto transport carrier of your choice.
There is nothing more to think about, contact us today, and one of our dedicated representatives will assist you throughout your questions, the quote, and the process.
You can also use our auto transport calculator for free to get an estimate by yourself.