Auto shipping in the United States goes all year round as someone in each part of the country has to travel to different places.
Whether it's done nationally or internationally, delayed shipment is significantly there. Auto shippers' delay is a significant headache for car owners.
The reasons can have a wide variety. In this article, we'll discuss the top reasons auto shippers are delayed and what you can do to save yourself from it.
Reasons Why Car Shipping Is Delayed – 11 Most Common Causes
Choosing the wrong transportation service provider could be the primary reason for delays. However, even if you choose the right one, you may end up getting delayed auto shipping for unavoidable causes.
Let's take a look at the 11 most common reasons for it.
1 – Excessive Traffic
It doesn't matter how well maintained the state's traffic system is in the roadways from your location to your destination; traffic jams occur unexpectedly at times.
This means not only regular traffic jams but also different traffic incidents like an accident of other vehicles in the pathway, under construction streets, etc.
Moreover, occurrences like having a fire to the trees or building near the road your car carrier is taking could be another major traffic cause for the delay.
The event becomes beyond imagination when the burnt-down tree falls in the middle of the roadway, and your shipment can get delayed by a week.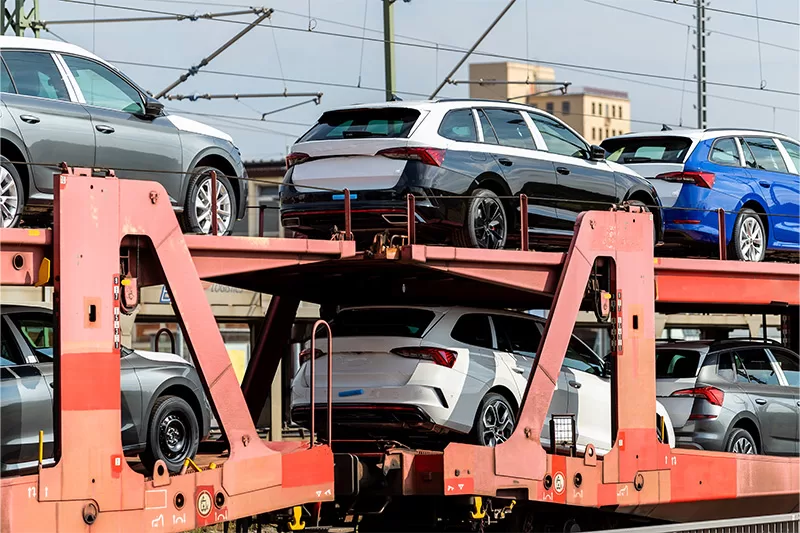 2 – Port Congestion
Port congestion is commonly seen in overseas car shipments. There is no denying that offloading giant ships on the port is time-consuming. Besides, it takes some extra to be done without damage.
Aside from that, flooding in the river, weather issues, late departure, and ships stuck in canals can be the different causes.
You can assume there's a lot that happens with each transportation ship there, and once cleared, your car is ready to get delivered.
The process here becomes lengthy sometimes due to the jams of the ships. That's why your car shipment may get delayed.
3 – Custom Delays
A custom delay is one of the most significant causes of international auto shipments. When you're transporting your vehicle internationally, a lot of paperwork needs to be done.
Moreover, thorough inspection from the authorities for better security is a must to pass through. The custom security checks and verification may take a day from the week, depending on the country's system and process.
So, you have to be prepared to bear the hindrance of time beforehand.
4 – Blustery Weather
Unannounced adverse environmental changes can affect your vehicle's shipment period drastically. Stormy, rainy, and snowy are the most common adverse weathers that slow the process.
The after-effects of the blustery weather, like wet roads from the rain and snow, can also become an obstacle to fast delivery. In foggy weather, your car carrier's drivers must slow down to avoid accidents.
5 – Shipment Distance
Generally, long distance between shipment locations causes late car delivery. Although it is already informed by the service providers to the car owners, the conduction may be delayed more and frustrate the owner.
It is not that the service providers do it intentionally. Instead, in long-distance journeys, any occurrence that takes time to resolve can occur.
6 – Labor Shortage
Not every other car shipping company has a dedicated labor team that is always on the go working. Often those companies have to look for labor or truckers to support your demanded service.
But unfortunately, when you book shipping with the company, some of them aren't open about their labor adequacy. If you need instant services without adequate labor, it becomes impossible and gets delayed.
7 – Carrier Breakdown
The carrier vehicle, usually a truck transporting your car, may break down and create a pitfall. Well, it depends on the shipping company's carrier's durability.
It's not commonly seen in well-established, reputed companies. However, luck may not favor you if you hire a cheap shipping brand.
Moreover, there is a chance for your car to get damaged if the vehicle breaks down, especially in open trailers.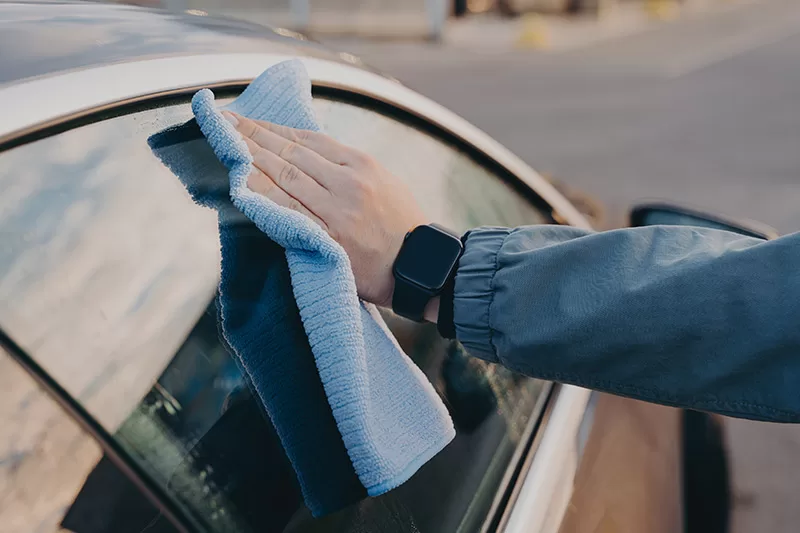 8 – Previous Damage Or Mechanical Issues In The Car
Having a mechanical issue or any previous damage in your car can delay your shipment. Because in the first place, the problems need to be fixed, and only then the shipping company may proceed to transport them.
If you hand over a damaged car to the company, the shipping process has to be backed off. Ultimately you'll receive your car in a more extended period.
Furthermore, if the damage is not repaired, your car will likely develop new issues in the shipping process.
9 – Multiple Deliveries At Once
You must know that auto shipping companies mostly work in bulk. This means that when they deliver your car, they also deliver other cars at nearby locations on the same date.
When they're giving multiple deliveries at once, it may take some more time than delivering a single.
It doesn't mean they always work in bulk; if they have no more shipping to do that day in your location, they'll ship your car solely and appropriately.
10 – Transportation Clogging Created At The Peak Time Of The Year
Peak times of the year mean the ideal time that people choose to make auto shipping. In the United States, the time is usually in the summer and winter.
Due to an overflowing number of bookings, shipping companies approve overbooking in this period.
Henceforth clutter creates, and they end up delaying auto shipment deliveries.
11 – Consumed Time In Inspections At Weigh Stations
By the rules, Department Of Transportation carrier vehicles need to get inspected at the weigh station. Usually, there are multiple weigh stations that a carrier passes through on a route.
Their logs must be checked in each weigh station for security and overall safety throughout the journey. The delay reasons for weigh stations can have different scenarios.
First, if the carrier has to spend more time than expected in one weigh station, it consumes time from their 11 hours a day shift. The delay created here then forwards to the whole chain of next pick-ups and deliveries.
Second, the drivers have to fill out and submit Electronic Cards at each station, which can be time-consuming. Besides, during the inspection, if the carrier gets assessed with noncompliance, then they are not allowed to move forward, which can create shipping delays.
Third, some drivers just idly waste time at the weigh stations. Suppose the inspection and exit process takes only 1 hour; they'll sit there for three more hours. This just gets into their 11-hour duty time and delays the carrier chain.
But, Sometimes, It's Just The Lack Of Attention Of The Shipping Company
You can consider the above-mentioned reasons as general causes that may be created unintentionally. However, some car shipping companies intentionally delay shipments.
They have less care and attention to their customers. You can identify the culprits by scrolling through their websites, cheap quotes, and unclear information.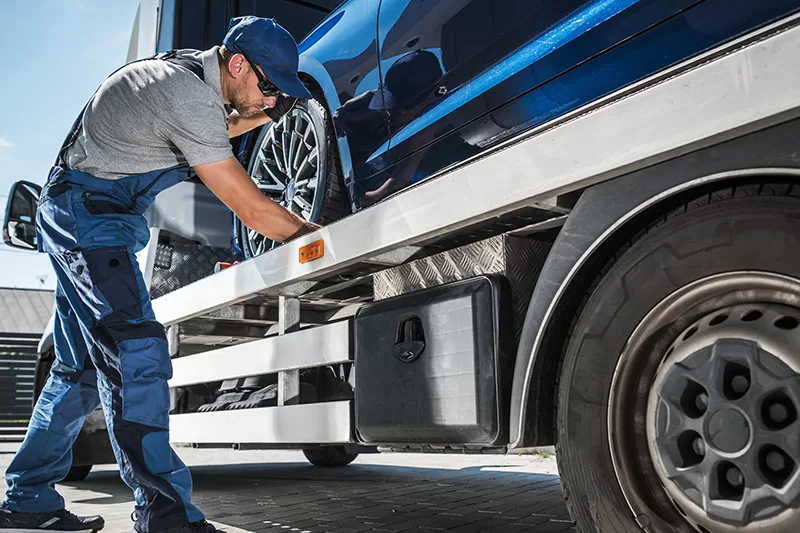 5 Preventive Measures You Can Take To Avoid Car Shipping Delays
At a rate of 9.7% per year, the world auto transport industry grew from $5894.62 billion in 2022 to $6464.7 billion in 2023.
Auto transportation has been there forever since the beginning of the industry. You can't omit all the negatives, especially when dealing with an auto transport broker and then a trucker (the driver).
However, here are some of the best preventive measures to avoid or lessen the chances of your private vehicle's shipping delay.
1. Don't Settle For The Cheapest Quote
Well, it indeed costs a decent amount of money to ship a car, and most shipping companies charge a handful. Seeing a pond of cheap quotes where most of them are an ocean of high quotes looks intimidating as a car owner.
But don't fall for it immediately because they're the ones who show something and sell the other. And, of course, you get delayed shipping as if they're professional at it, alas!
2. Thoroughly Research About The Shipping Company
On condition that you are booking shipping through an auto transport broker, then researching the service providers is not your job. However, if you are looking for a car shipping company on your own, you must research the company.
Remember, shipping your dream car isn't the last-minute thing you want to do just before your flight. You are handing over the responsibility of your beloved car to some unknown person.
That's why you must check their profile, at least. Before booking a random shipping company that'll delay, go through different company websites and learn about them thoroughly.
3. Properly Communicate With The Company About Your Demands
This tip is for picky owners. People who prefer enclosed or open trailers one way or another need to hear this out. Communicate with your dealer clearly about it.
The trailer options and other things have something to do with the car's shipping arrival. Ask for the things you find best for your car's fast delivery.
That's why you must talk about your demands before sealing the deal.
4. Understand What They Have Got To Offer You
Once you tell them what you want, see what they have got to offer you. Must look for their assurance of on-time delivery.
If your goals align, that's a win-win; keep searching for the best car shipment providers if it doesn't.
5. Repair Your Car First, Then Book A Shipment If Damaged Earlier
If your car is already in a damaged condition, don't book shipping right away because shipping your car in this way will create more fuss and delay. Moreover, unsolved mechanical issues may create more permanent damage to your car. To avoid prolonged damage and delay, get it fixed first.
Bonus – Opt For A Transparent And Committed Shipping Service Provider
Choose a shipping service provider who is transparent about the services, tells you moderate detail, and is committed to their promise. You can also look into their reviews to be reassured.
A service provider that lets you know the basics clearly and cares for you will always outperform the low ones that delay shipping.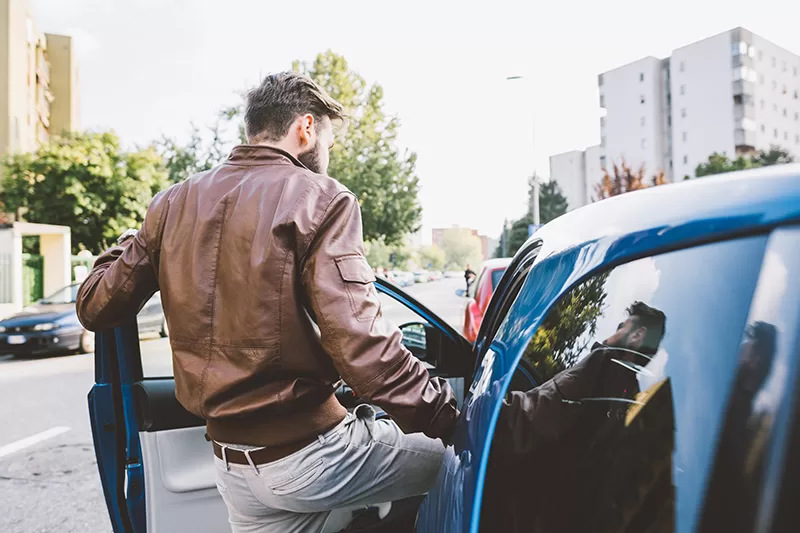 How We Handle Delays And Cancellations At American Auto Transport
At American Auto Transport, we apply our expertise developed with years of experience handling delays and cancellations. However, these are not commonly seen in our company as we always try to avoid creating any opportunities for them.
Still, if it's there, our primary goal is to take care of what our customers want in such situations, and we find their solutions accordingly.
• We Don't Sign Up With Suspicious Carriers
One of the most crucial facts that we maintain is not working with faulty or suspicious carriers. We've worked successfully in this auto transportation industry for over 22 years.
By this time, we grew a specialty in spotting the difference between a professional career provider and a liar or scam. While already having a solid network of carriers that we have previously done business with spotlessly, we are on the go hunting the best truckers.
To do it, we maintain a Do-not-do list for the carriers. The carriers we hire know what they are doing and put in their best efforts not to delay and cancel the shipment.
• Delay Issues That The Carrier Unexpectedly Creates
Nobody in this world is beyond mistakes; so do the carriers. These truckers try their level best to get your job ideally. But if any occurrence is created unexpectedly, they inform us immediately.
That's how we can let you know whatever is going on with your auto shipment. Contacting you, we propose to you the possible solutions and do the best thing you want. We always have an open place for discussions like this.
• Cancellation By The Carrier
Although it doesn't happen frequently, a cancellation can be there sometimes. Carriers often cancel the deal primarily due to issues like, a customer being over-controlling or refusing to agree on the quoted amount previously.
Sometimes door-to-door services are not possible by the carriers due to the short length of the pathway in the customer's block. In such cases, some impatient customers create a mess with the carrier, and they might cancel the deal.
Well, customers should be a little patient and understand the situation. However, if cancellation happens to you, we will talk about it and offer you the fixes.
• Delay Issues Created By The Unavoidable External Factors Mentioned Above
We already mentioned the unintentional reason for the auto-shipping delay in the blog post. Well, there are valid roots for the causes. No matter what is causing you the delay, the carrier let us know the whereabouts.
We take information and possible fixes from them and discuss it with you, not wasting time. On that basis, you also have the option to cancel the order if you want.
• We Ensure Proper Communication With Our Customers
The bottom line is we take all the measures possible to not let you face delay and cancellation. But when there is a scope for it to happen, we maintain proper communication with you no matter what.
How To Choose The Best Auto Shipping Company – Quick Guide
Choosing an auto shipping company for the first time is a headache. You must be very careful otherwise you will have to pay for the inconvenience.
Here is a quick guide to choosing the best auto transport carrier company.
Step 1 – Do Your Homework And Consider Multiple Companies
Recommendations are a great source of knowing a shipping company, but you must research. You will agree that nobody knows your car and its needs better than you. That's why dedicated homework is a must.
Besides, you don't want to stick to one particular website in the first place. Compare different websites by searching online and recommendations from your friends and family. Only after getting everything checked opt to book one.
Step 2 – Get Quotes And Facilities From Different Companies
After finding a bunch of decent-looking car transport companies, the next thing you will do is, ask for quotes. Here at American Auto Transport, we provide you with a free quote, and don't expect or force you to book shipping immediately.
You are allowed to get quotes from different companies, compare them, and book what's working best for you, even if it's not our company.
Step 3 – Verify Their DOT Number And Settle For One
We have already talked about the DOT number previously in this blog post. Make sure the company that you want to book has one.
Moreover, go to the FMCSA (Federal Motor Carrier Safety Administration) website and check if the company is licensed and qualified to carry your vehicle. If all the information is correct, you can settle for one.
Step 4 – Be Sure They Get You All The Documentation
We have already talked about the DOT number previously in this blog post. Make sure the company that you want to book has one.
Moreover, go to the FMCSA (Federal Motor Carrier Safety Administration) website and check if the company is licensed and qualified to carry your vehicle. If all the information is correct, you can settle for one.
Step 5 – Give Accurate Information About Your Vehicle To The Company
To get faster and quality delivery, you have to give accurate information to the shipping company. If your car is not running or damaged, you have to mention it to them.
It might not look like a big deal, but these factors matter a lot in car shipment and transportation delays.
Step 6 – Inquire About Cancellation Fee And Delivery Dates Change
It is the least noticed but significant step to take while booking the best car transportation company. Ask the company about their cancellation fees, if any, how much it is, and when you can cancel or change the shipment dates.
Ship Today With American Auto Transport
As you have come this far, we hope that you got something valuable from this article. We can assume you're looking for an auto transport service provider as you are here.
If you are, contact American Auto Transport and get a free quote. We provide car shipping consultancy services to 50 dedicated states and overseas territories in the US at a fairly affordable price, ensuring high-quality service.