Auto Transport Anaheim, CA
American Auto Transport proudly serves the entire southern California region, including but not limited to the city of Anaheim. Each year, American Auto Transport moves hundreds of vehicles into and out of Southern California. If you'd like your vehicle transported to or out of Anaheim, American Auto Transport is the trusted choice. We can transport just about everything you can imagine, from cars, trucks, and SUVs, to RVs, vans, and motorcycles! Get your free Anaheim auto transport quote today!
Anaheim is located in Southern California and is one of the largest cities in the entire state. Famous for its tourism industry, Anaheim is home to the world-famous Disneyland amusement park.
American Auto Transport serves all major routes in southern California, including service to Los Angeles, San Diego, Long Beach, and Anaheim. Our current turnaround time for these routes is approximately 72 hours, so if you'd like a fast pickup at an extremely competitive rate, contact American Auto Transport to have your vehicle picked up right away!
About Anaheim, California
Anaheim is the 10th largest city in California and one of the largest cities in the southern California region. Anaheim sits on the Santa Ana River; the name "Anaheim" itself means home of (the Santa) Ana. Anaheim is most notable for its role in the tourism industry. It is the home of the world-famous Disneyland theme park, as well as the West Coast's largest convention center, the Anaheim Convention Center.
3 Ways to Get an Instant Quote
Once you're ready to make your reservations for auto transport to or from Anaheim, beginning the process is as easy as calling American Auto Transport today and speaking to one of our auto transport experts. To expedite the reservation process, have the following information easily available:
First, provide pickup and drop-off addresses. It is important to provide the most complete addresses possible, so include zip codes whenever possible. Next, provide contact information for both the pickup and drop-off. Again, it is important that you provide us with the best contact information possible to avoid unnecessary delays.
Also, let us know about any vehicle modifications that affect your vehicle's weight, height, and/or ground clearance. If your vehicle has a lift kit, suspension drop, oversized tires, etc., then we need to know ASAP so that we can make sure to use the correct mode of transport for your vehicle.
Finally, we will need a major credit or debit card to complete your reservation. Although we do not make any charges to your card without your permission, we do need this information to finalize your reservation. After this is complete, American Auto Transport will have your vehicle picked up within 3 days!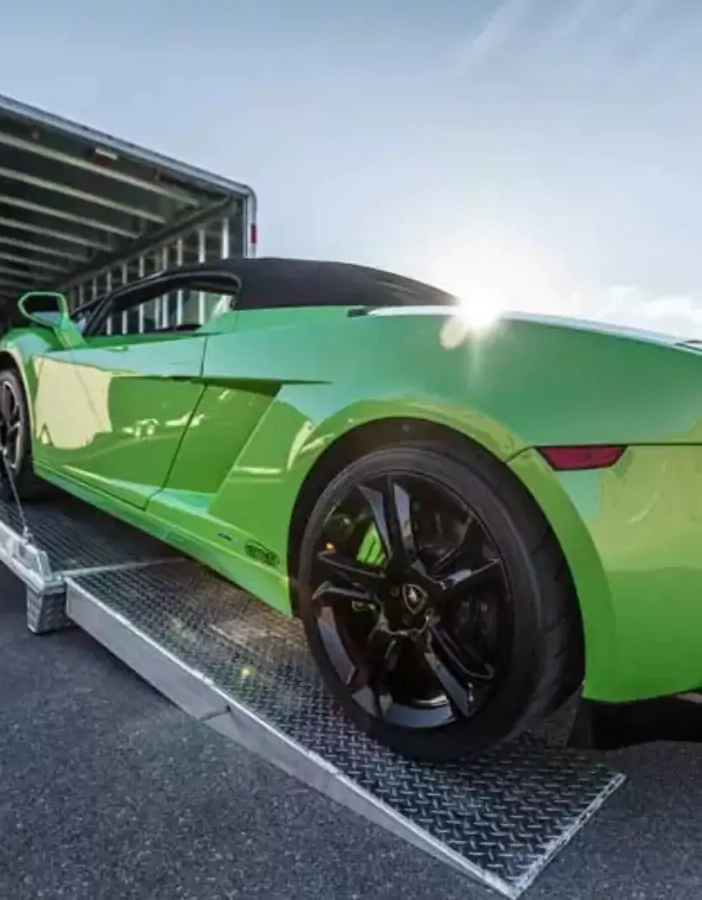 Popular Car Transport Routes