Ship Car from North Carolina to California

Shipping a car from North Carolina to California is easy and affordable with American Auto Transport. As one of the largest auto transporters in the nation, we can provide some of the best prices and fastest turnaround times in the entire industry. We currently dispatch vehicles along the major routes from North Carolina to California in 72 hours or less at highly competitive prices. If you are looking to safely ship a car from North Carolina to California, contact American Auto Transport today.
Selecting American Auto Transport to transport your vehicle from North Carolina to California comes with distinct advantages when compared to embarking on the lengthy cross-country drive yourself. To begin with, it's all about convenience and time efficiency. The drive from North Carolina to California spans thousands of miles and can take several days, involving a significant amount of time behind the wheel. Opting for auto transport enables you to sidestep the challenges of navigating unfamiliar routes, seeking accommodations, and managing the logistics of such an extensive journey. Instead, you can utilize your time more productively or simply enjoy a more relaxed experience while your vehicle is professionally transported to your destination.
From a financial perspective, choosing auto transport can also prove to be cost-effective. Long-distance road trips entail numerous expenses, including substantial fuel costs, accommodations for overnight stays, meals, potential vehicle maintenance, and the depreciation of your car due to the increased mileage. In contrast, auto transport streamlines your budget by eliminating many of these costs. Additionally, reputable auto transport companies often provide insurance coverage for your vehicle during transit, offering financial protection in case of unforeseen incidents. This added layer of security not only enhances the cost-effectiveness of auto transport but also ensures the safety of your valuable asset during its journey from North Carolina to California.
Safety and vehicle protection are paramount considerations when opting for American Auto Transport. Experienced professionals are well-versed in securely loading, securing, and transporting vehicles, effectively minimizing the risks associated with long drives. These risks encompass accidents, mechanical breakdowns, and potential damage from road debris. By entrusting your vehicle to a reputable auto transport company, you can have confidence that it will reach California safely and without the typical wear and tear associated with a cross-country journey. In summary, American Auto Transport offers a convenient, cost-effective, and secure means of transporting your vehicle from North Carolina to California, making it a practical choice for those seeking convenience, financial savings, and peace of mind during their long-distance vehicle transport needs.
3 Ways to Get an Instant Quote
Costs when transporting your own vehicle:
Plane ticket – $350-450
Food – $150-200
Time / Opportunity Costs – $200-400
Gas – $350-250
Lodging – $250-400
Approximate costs: $1,300.00
Costs when you transport with AAT:
Our cost for Open Carrier Auto Transport from Raleigh, North Carolina to Los Angeles, California: $850 TOTAL COST. Driving yourself from North Carolina can be quite costly. Once you've added up all the costs including food, gas, lodging, time, and a ticket back home, you're looking at around $1,300. On the other hand, using North Carolina to California auto transport with American Auto Transport will only cost you a total of $850! So why drive across the country, wasting time and money when American Auto Transport transports your vehicle for much less? Call today (866) 327-7863 and make arrangements for North Carolina to California auto transport.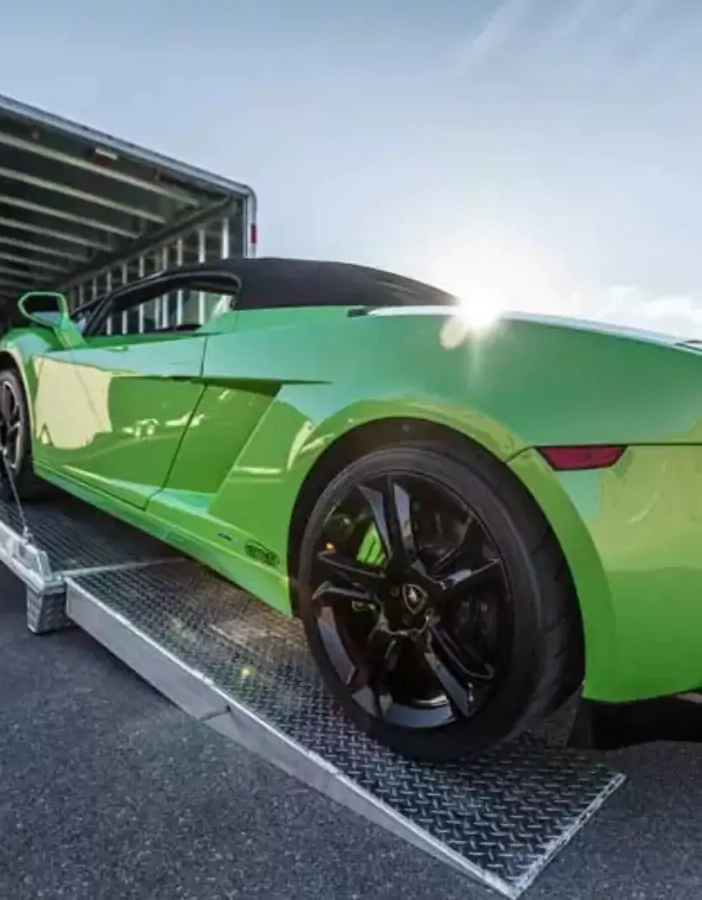 Car Transport to Any State
Popular Car Transport Routes