Nebraska to California Auto Transport
To transport your vehicle with American Auto Transport is to transport with the best transporter in the industry. We proudly offer service along all major Midwest-Wes Coast routes, including Nebraska to California. It doesn't matter what kind of vehicle you're looking to ship, whether it be a car, truck, SUV, boat, or RV, American Auto Transport has got you covered. Contact American Auto Transport today for your INSTANT quote!
American Auto Transport's large network of truckers across the nation allows us to offer premium transport services at cut-rate prices. So take a minute and learn about our Nebraska to California auto transport!
Choosing American Auto Transport to transport your car from Nebraska to California offers a multitude of benefits when compared to driving the extensive distance yourself. Firstly, it's all about convenience. The journey from Nebraska to California can be lengthy and tiring, involving days of driving and numerous pit stops. With auto transport, you can free yourself from the stress of navigating unfamiliar roads, finding accommodations, and dealing with the fatigue that comes with a long drive. This convenience is especially valuable if you have a busy schedule or prefer to let professionals handle the logistics.
Financially, opting for auto transport can also be a cost-effective decision. Driving cross-country involves expenses such as fuel, accommodations, meals, and potential maintenance costs due to wear and tear on your vehicle. These costs can quickly add up. In contrast, auto transport simplifies your budget by eliminating many of these expenses. Moreover, reliable auto transport companies often provide insurance coverage for your vehicle during transit, offering added financial protection and peace of mind.
Safety and vehicle protection are top priorities when choosing American Auto Transport. Trained professionals are skilled at securely loading, securing, and transporting vehicles, minimizing the risks associated with long drives. These risks encompass accidents, breakdowns, and potential damage from road debris. By entrusting your vehicle to an established auto transport company, you're taking a proactive step in ensuring your car's safety and overall well-being during the journey from Nebraska to California. Ultimately, American Auto Transport offers a hassle-free, cost-effective, and secure solution for transporting your vehicle across long distances, making it a wise choice for those seeking convenience and peace of mind.
Very often our customers are concerned with value. They assume that hiring a transporter to ship their vehicle is necessarily more expensive and troublesome than simply driving it themselves. However, American Auto Transport begs to differ.
When you factor all the costs, including food, gas, lodging, a plane ticket back home, and your wasted time, making the drive yourself can actually wind up costing you a pretty penny.
3 Ways to Get an Instant Quote
Costs when transporting your own vehicle:
Plane ticket – $200-500
Food – $75-125
Time / Opportunity Costs – $250-450
Gas – $200-300
Lodging – $150-300
Approximate costs: $975.00
Costs when transporting with us:
Our cost for Open Trailer auto transport from Omaha, Nebraska to Los Angeles, California: $775 TOTAL COST American Auto Transport can actually save you money with our Nebraska to California auto transport service. Driving yourself costs more on average than shipping with American Auto Transport. Our special flat rates ensure that the price that you're initially given is the full and final price, so unlike driving, there are no surprises. Call American Auto Transport at (866) 327-7863 and have your auto transport done in a flash!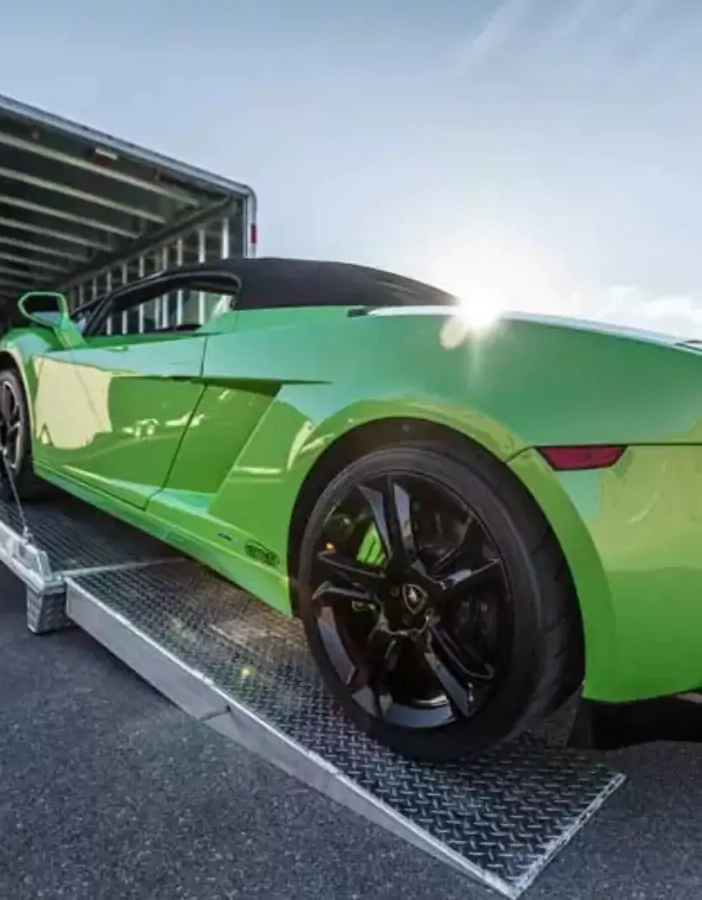 Car Transport to Any State
Popular Car Transport Routes