Ship Car from Indiana to Florida
Need to Ship a Car from Indiana to Florida?
If you're looking to ship a car from Indiana to Florida, then American Auto Transport has you covered. We transport to all areas of both states, so no matter when or where you're looking to transport, American Auto Transport can get it done better and for less! Never mind driving on your own! American Auto Transport can do it safer and get it done for less! If you looking to ship a car from Indiana to FL, then contact us today to book your reservation.
Even if you have an inoperable or non-standard vehicle, we can still arrange transport for you in short work. We move everything from cars, trucks, and SUVs, to boats, motorcycles, and RVs. No matter where, when, or what kind of vehicle you need shipped, American Auto Transport would love to help you get the job done! Contact us today to request a quote to ship a car from Indiana to Florida.
Although many assume that auto transportation is a luxury service, American Auto Transport can, in most cases, save you hundreds of dollars by transporting your vehicle rather than having you drive it!
Take a moment to add up all the costs of driving and compare that to our flat rates: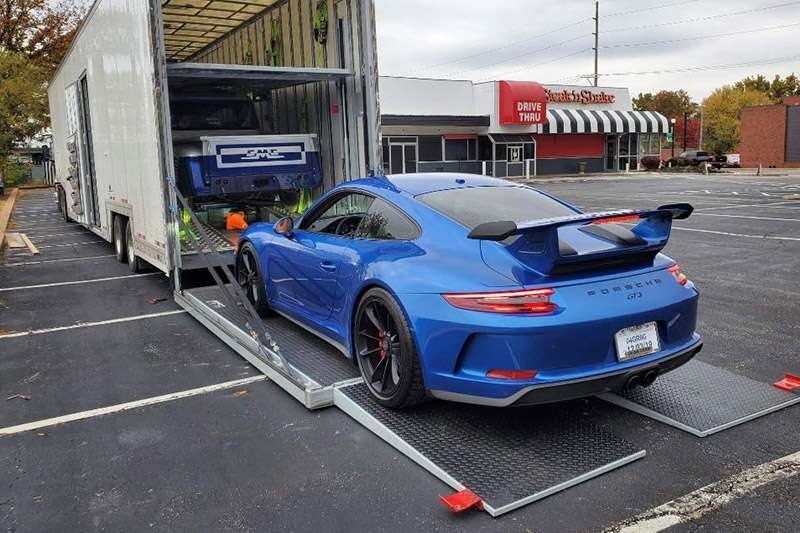 Costs when transporting your own vehicle:
Plane ticket – $150-350

Food – $100-150

Time / Opportunity Costs – $200-500
Gas – $150-300

Lodging – $200-400
Approximate costs: $900.00
Costs when you transport with AAT:
Our cost for Open Trailer carrier transport from Indianapolis, IN to Miami, FL: $575 TOTAL COST. If you were to drive yourself from IN to FL, the total cost of the trip would end up being about $900. When American Auto Transport does your Indiana to Florida auto transport for you, you'll wind up saving more than $300! So save yourself the 1,200 mile, 20 hour drive and let the pros handle you auto shipping. Call American Auto Transport today at (866) 327-7863 and have your car safely shipped the right way!