Wisconsin To California Auto Transport

The most direct route between Wisconsin and California takes the driver through many states, as you cross the country. It's a long drive — about 2,000 miles — and takes, under the best conditions, about two-and-a-half days to complete. But you're likely going to be dealing with road work, changing road conditions, and traffic, all of which will cause delays. If you're looking to transport your vehicle from Wisconsin to California, then American Auto Transport is the carrier for you! Contact American Auto Transport today to make your auto shipping reservation!
If you've been thinking about making the drive from Wisconsin to California, or in the opposite direction, because you need to move a vehicle between the two states, you'd be well advised to contact American Auto Transport for a free quote on our auto transportation services. As an industry-leading auto transport company, we have moved thousands of vehicles across the country, from coast to coast and to all points in between — we'd like to add your vehicle, be it a car, truck, or van, to that total.
We'll save you money on moving the vehicle — not only is our service remarkably affordable, but you won't be out-of-pocket for a one-way plane ticket, gas, food, or hotel rooms. And that's not counting the time you'd have to take off of work or the unnecessary miles you'd be putting on your odometer. You could be spending as much as…
3 Ways to Get an Instant Quote
Costs when transporting your own vehicle:
Plane ticket – $1,200
Food – $300
Time / Opportunity Costs – $350-500
Gas – $450
Lodging – $300
Approximate costs: $2,500.00
Door-to-door, Contactless Auto Transport
That's nearly $3,000 dollars that you might easily be spending to move a vehicle between Wisconsin and California — surely you can think of better uses for that kind of cash! Just contact American Auto Transport and we'll give you all of the information you need, answer your questions, and provide you with your free auto transport quote. We'll take care of all of the transportation logistics, so you don't need to worry. But before we can start, we need to hear from you. Go ahead and contact us today for more information about Wisconsin to California auto transport. Contact us today at (866) 327-7863 for more information about Wisconsin and California auto transport.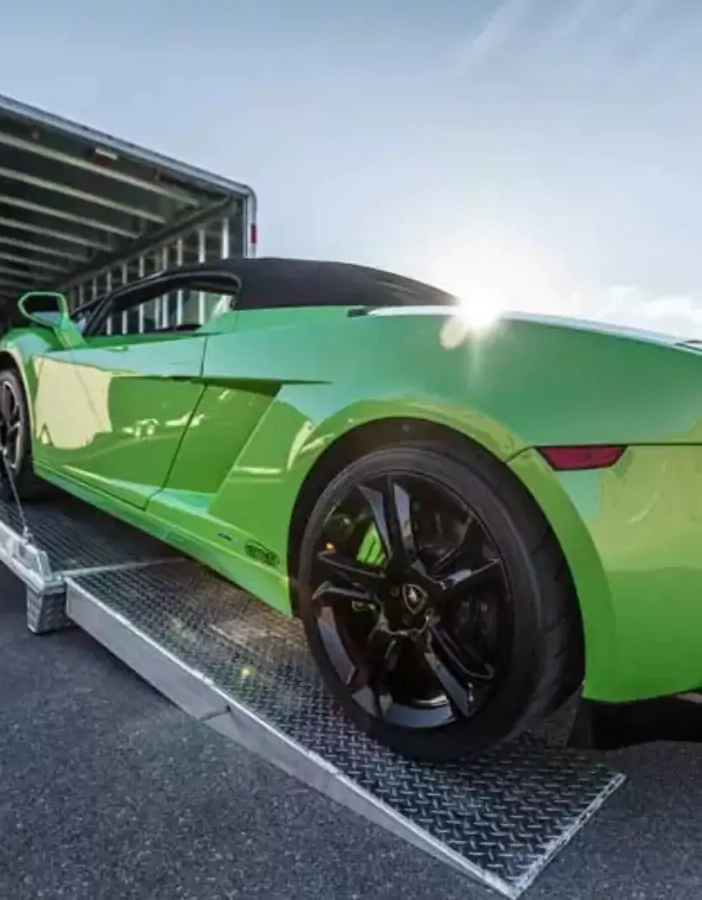 Popular Car Transport Routes