Auto Transport Cincinnati

Cincinnati is the third largest city and the largest metro area in the state of Ohio. It is located on the northern bank of the Ohio River in the southwest of the state. Cincinnati was at one time one of the major transportation hubs in the Midwest but has since lost its status as such. If you're looking to have your vehicle transported in Cincinnati, then contact American Auto Transport today to get your Instant quote for Auto Transport Cincinnati.
Transporting your vehicle to and from Cincinnati is easy when you select American Auto Transport as your carrier. We transport vehicles all over the Midwest and Ohio, including Cincinnati. Our large carrier network helps us to ensure that you get the fastest possible service for the lowest rates around! We transport just about everything, from cars, trucks, and SUVs, to vans, motorcycles, and RVs. So if you're looking to transport your vehicle into or out of Cincinnati, make the right decision and contact American Auto Transport to get your quote for Auto Transport Cincinnati.
We currently make pickups in Cincinnati within 3 days of your making reservations. We serve all major routes in the Cincinnati metro area, including I-70, I-71, I-74, I-75, and all other major roadways in the area. Contact American Auto Transport today and get your INSTANT quote for Auto Transport Cincinnati.
About Cincinnati
The city of Cincinnati is one of the largest cities in the state of Ohio. Although the population of the city proper places it third in size of Ohio cities, its metro area actually surpasses the city of Cleveland. Cincinnati is located in the southwest of Ohio on the northern bank of the Ohio River. Its location on the Ohio River led to Cincinnati being considered a hub of Midwest transportation and trade in years past. Since then, cities such as Chicago have surpassed it in size and importance.
3 Ways to Get an Instant Quote
Upon speaking with a member of our sales team, you may complete the reservation process by providing the following information:
Provide Pickup and drop-off Addresses. It is important that you give us addresses for both pickup AND drop-off and that these addresses include zip codes.
Provide Accurate Contact Information. We may need to contact you at various stages of the auto transport process, and providing your best contact numbers will help prevent unnecessary delays.
Custom Modification List. If your vehicle is custom-modified, we ask that you provide us with details regarding your vehicle's weight, height, or ground clearance. These mods may include, but are not limited to, suspension drops, lift kits, and ground effects kits. It is important that we know about these modifications BEFORE we complete your auto transport reservation, as we will need to send the appropriate vessel to pick your vehicle up.
Submit Payment. Finally, we will need to take a major credit or debit card. Note that WE WILL NEVER MAKE ANY CHARGES TO YOUR CARD WITHOUT YOUR EXPRESSED CONSENT. Nonetheless, we will need to take your information to complete the reservation process.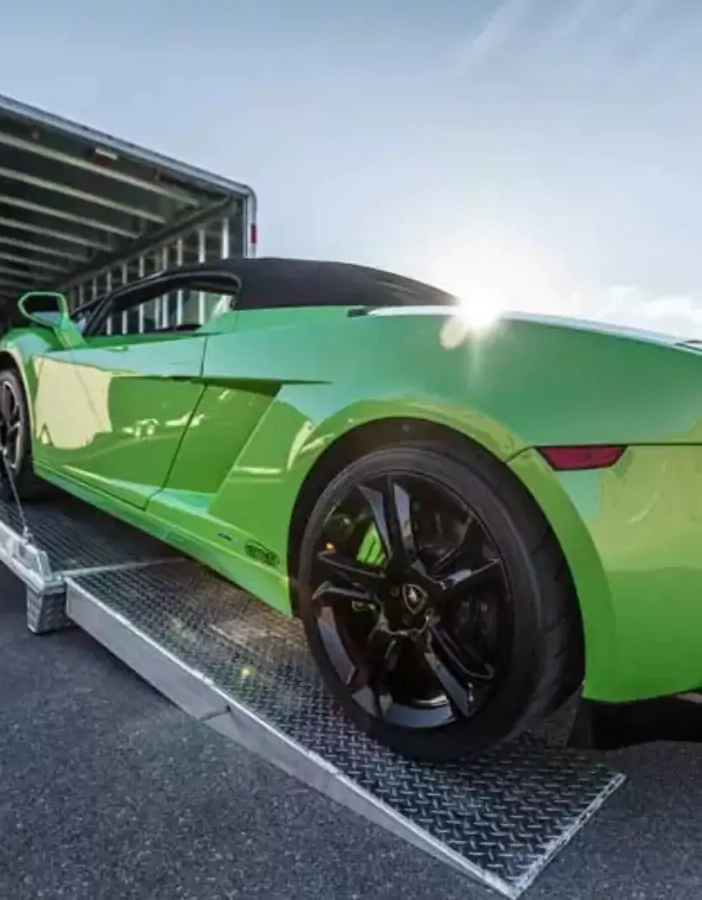 Popular Car Transport Routes