Dallas Auto Transport
Dallas, one of Texas' largest and best-known cities, is home to a great deal of amazing attractions. Dallas is a city on the rise, and we at American Auto Transport are keen to all of your auto shipping needs into and out of Dallas.
American Auto Transport's Dallas carriers move roughly 50-60 vehicles in and out of Dallas every week, and our volume allows us to get you the best possible rate while maintaining the highest level of service. If you are looking for car shipping into or out of this area, we do auto shipping for all kinds of vehicles, including cars, trucks, SUVs, motorcycles, boats, and more, so if you'd like to receive a free quote for moving your vehicle, contact American Auto Transport today to get your Instant Dallas Car Transport quote.
Once you've completed this simple process, then your vehicle is ready to be shipped. The Dallas branch of American Auto Transport proudly boasts of a 72-hour or less turnaround time for auto shipping into and out of the Dallas metro area. We service all routes along the I-20, I-30, I-35, I-45, I-635, I-820, and all other major highways in the area. Just give us a call at (866) 327-7863 and have your Dallas car shipping done the right way!
About Dallas, TX
The city of Dallas, Texas is home to a number of world-class attractions and distinctions. Dallas is the 4th largest metro area in the US with a population of approximately 7 million. The Dallas Fort Worth International Airport is the 6th largest in the world and welcomes millions to the area each year. Once you're in Dallas, there are plenty of pastimes for your indulgence. One can, for example, catch a Cowboys Football game in Arlington, visit the world-famous Dallas Museum of Art, or have a family outing at Six Flags.
3 Ways to Get an Instant Quote
Upon speaking with a member of our sales team, you may complete the reservation process by providing the following information:
Provide Pickup and drop-off Addresses. It is important that you give us addresses for both pickup AND drop-off and that these addresses include zip codes.
Provide Accurate Contact Information. We may need to contact you at various stages of the auto transport process, and providing your best contact numbers will help prevent unnecessary delays.
Custom Modification List. If your vehicle is custom-modified, we ask that you provide us with details regarding your vehicle's weight, height, or ground clearance. These mods may include, but are not limited to, suspension drops, lift kits, and ground effects kits. It is important that we know about these modifications BEFORE we complete your auto transport reservation, as we will need to send the appropriate vessel to pick your vehicle up.
Submit Payment. Finally, we will need to take a major credit or debit card. Note that WE WILL NEVER MAKE ANY CHARGES TO YOUR CARD WITHOUT YOUR EXPRESSED CONSENT. Nonetheless, we will need to take your information to complete the reservation process.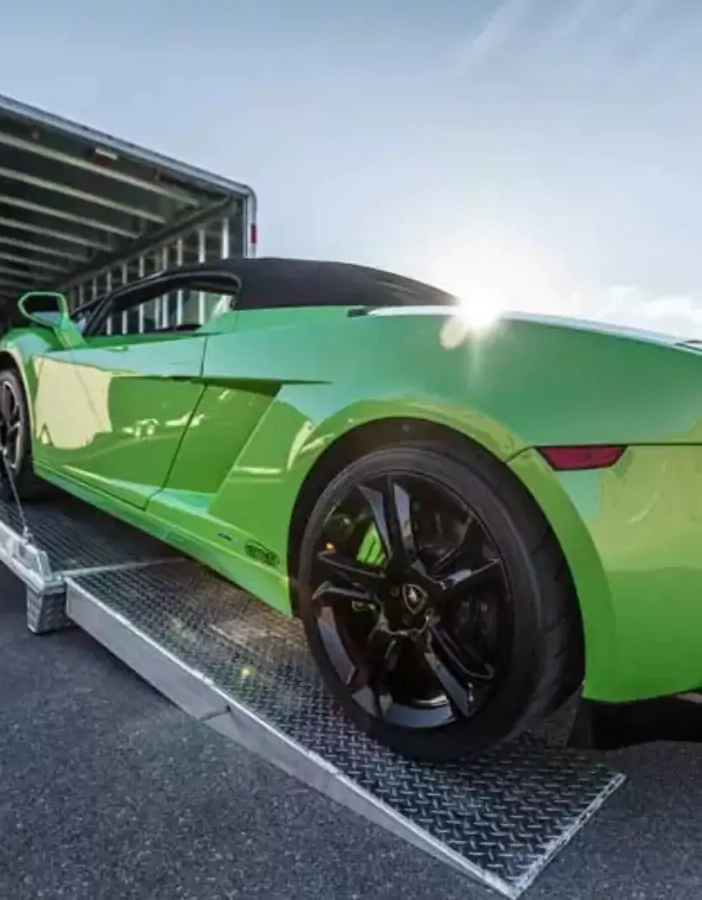 Popular Car Transport Routes