Houston Auto Transport

The city of Houston is the largest city in the state of Texas and is the third largest city in the entire country. Houston is home to vast amounts of industry, including energy and trade. If you're planning on relocating to the Houston area, let American Auto Transport arrange the shipping for your vehicle today! If you're looking to have your vehicle transported into Houston, Texas, then call us today! Request your free, instant auto transport quote from American Auto Transport by submitting our simple form. We look forward to serving you!
As one of the largest cities in America and one of the busiest auto shipping routes in the industry, American Auto Transport is proud to serve the city of Houston. American Auto Transport's Houston branch office handles a large volume of traffic in the Houston-Sugarland-Baytown metro area. Regardless of what kind of vehicle you're looking to move, American Auto Transport will get the job done the first time. Simply call us at (866) 327-7863 and receive your free quote for auto shipping today!
The Houston branch of American Auto Transport currently serves the entire Houston- Sugarland-Baytown area. We currently service all routes along the I-10, I-45, US-59, and all other major routes. Reservations made for routes along these highways are typically dispatched within 72 hours. Call today to check pricing and availability for Houston car shipping.
About Houston, TX
Founded in 1836, the city of Houston is one of the most populous and prosperous cities in the entire US, and perhaps the world. The city began its rise to prominence after the discovery of Texas oil in the early 20th century. The city continues to grow today with a broad economy based on energy, trade, services, academia, and many other industries. Houston is also home to a wide array of cultural activities, including a number of museums, theaters, and orchestras.
3 Ways to Get an Instant Quote
Upon speaking with a member of our sales team, you may complete the reservation process by providing the following information:
Provide Pickup and drop-off Addresses. It is important that you give us addresses for both pickup AND drop-off and that these addresses include zip codes.
Provide Accurate Contact Information. We may need to contact you at various stages of the auto transport process, and providing your best contact numbers will help prevent unnecessary delays.
Custom Modification List. If your vehicle is custom-modified, we ask that you provide us with details regarding your vehicle's weight, height, or ground clearance. These mods may include, but are not limited to, suspension drops, lift kits, and ground effects kits. It is important that we know about these modifications BEFORE we complete your auto transport reservation, as we will need to send the appropriate vessel to pick your vehicle up.
Submit Payment. Finally, we will need to take a major credit or debit card. Note that WE WILL NEVER MAKE ANY CHARGES TO YOUR CARD WITHOUT YOUR EXPRESSED CONSENT. Nonetheless, we will need to take your information to complete the reservation process.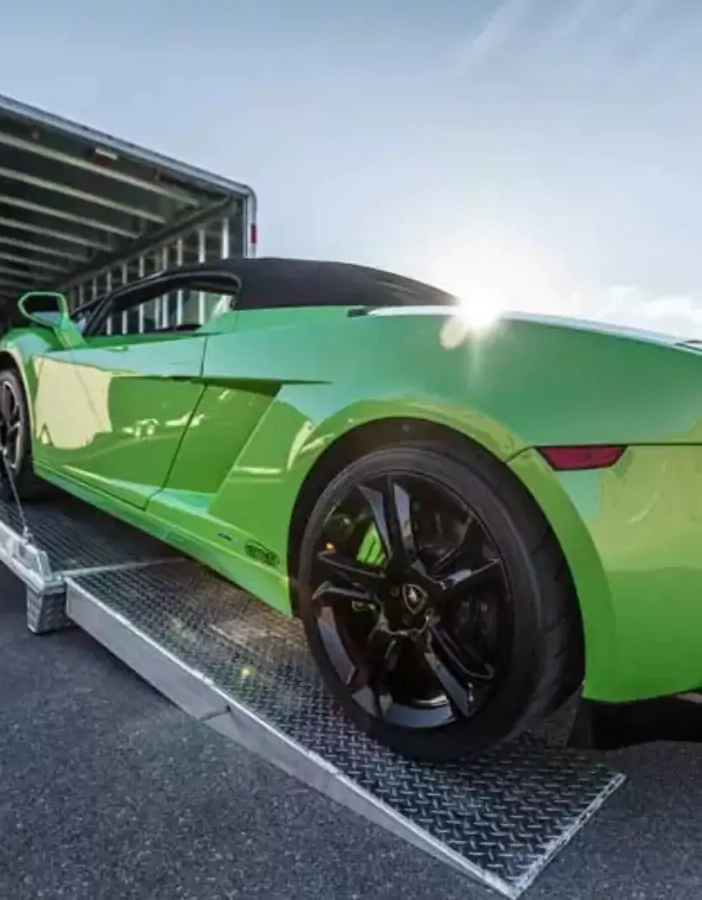 Popular Car Transport Routes