New York City Car Shipping
At American Auto Transport, our New York City, NY carrier routes are amongst the busiest on our schedule. We currently transport between 50-100 cars, trucks, SUVs, and motorcycles in and out of the New York metro area.
Our carriers frequently travel through NY which means if you are looking for affordable New York City Car Shipping, we are readily available to pick up and deliver your vehicle to its next destination. Request your free, instant auto transport quote from American Auto Transport by submitting our simple form. We look forward to helping transport your car to or from New York City or anywhere across the United States.
New York City is the largest city and metro area in the United States and one of the largest metro areas in the entire world. A few of the many distinctions that New York City has earned include being one of the world's leading entertainment hubs and financial centers. Because of its large immigrant population, New York is sometimes called the Crossroads of the World.
American Auto Transport's New York City branch now services all major roadways in the New York City metro area, including the I-78, I-80, I-87, I-95, and the Long Island Expressway. Reservations utilizing these routes typically dispatch within 72 hours, so if you need a fast pickup or delivery in the New York City area, give American Auto Transport at (866) 327-7863.
New York City Car Shipping
New York City is one of the largest cities on the face of the Earth. The New York City metro area is home to nearly 20 million people. New York carries the distinction of being a world financial and economic stronghold, producing more than $1 trillion per year in economic activity. New York is also one of the great entertainment capitals of the world. Its Broadway theatre district is home to roughly 40 large theatre houses which produced over $1 billion a year in ticket sales. New York City is sometimes referred to as the Crossroads of the World because of its incredible diversity of nationalities and cultures. Roughly 36% of the city's residents are foreign born and as many as 800 different languages are used daily. Amongst the many attractions in New York City include the Statue of Liberty, the Empire State Building, and Times Square.
3 Ways to Get an Instant Quote
Upon speaking with a member of our sales team, you may complete the reservation process by providing the following information:
Provide Pickup and drop-off Addresses. It is important that you give us addresses for both pickup AND drop-off and that these addresses include zip codes.
Provide Accurate Contact Information. We may need to contact you at various stages of the auto transport process, and providing your best contact numbers will help prevent unnecessary delays.
Custom Modification List. If your vehicle is custom-modified, we ask that you provide us with details regarding your vehicle's weight, height, or ground clearance. These mods may include, but are not limited to, suspension drops, lift kits, and ground effects kits. It is important that we know about these modifications BEFORE we complete your auto transport reservation, as we will need to send the appropriate vessel to pick your vehicle up.
Submit Payment. Finally, we will need to take a major credit or debit card. Note that WE WILL NEVER MAKE ANY CHARGES TO YOUR CARD WITHOUT YOUR EXPRESSED CONSENT. Nonetheless, we will need to take your information to complete the reservation process.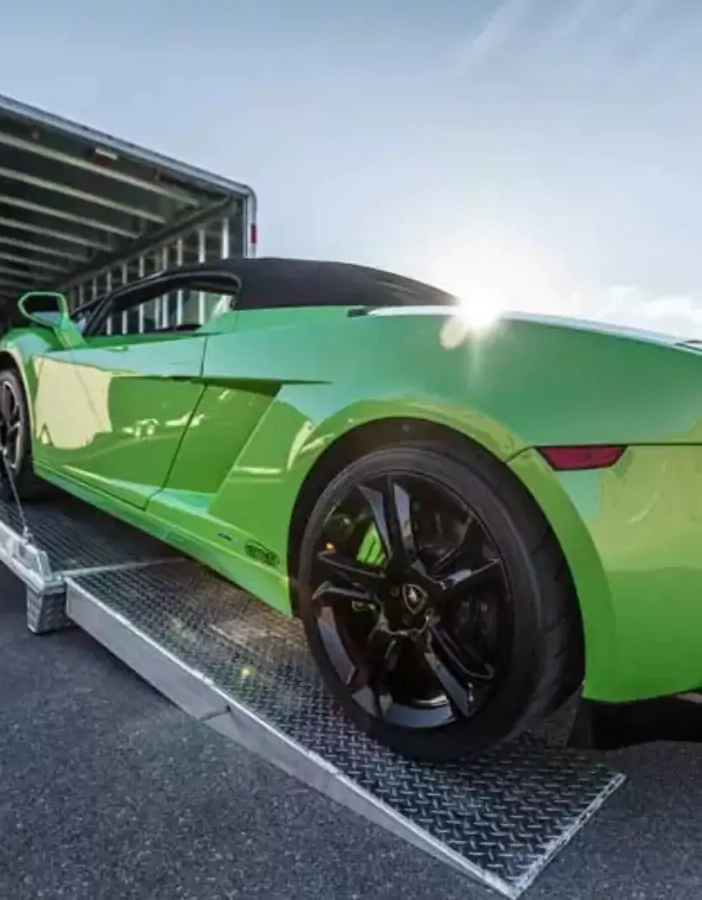 Popular Car Transport Routes