San Diego Auto Transport

American Auto Transport's San Diego carrier routes deliver vehicles across the entire San Diego metro area. As one of our busiest areas for auto transport, we are able to offer affordable rates with a short turnaround. We transport all types of vehicles in and out of the San Diego area, including cars, SUVs, trucks, RVs, boats, and motorcycles. If you're looking to have your vehicle transported in the San Diego metro area, contact American Auto Transport.
Our San Diego branch currently offers service along all major roadways in the San Diego metro area, including but not limited to I-5, I-8, I-15, and I-805. Reservations that utilize these routes typically dispatch within 72 hours. If you have any questions concerning pricing and availability or would like to set up a reservation with the best transporter in America, call American Auto Transport at (866) 327-7863 and reserve your auto transport today!
Once you have decided to use the auto shipping process to transport your vehicle, you may make a reservation by contacting American Auto Transport today for your free car shipping quote. Once you have spoken to one of our friendly and experienced team members, you may provide the following information to complete your car shipping reservation.
3 Ways to Get an Instant Quote
Provide Pickup and drop-off Addresses. It is important that you give us addresses for both pickup AND drop-off and that these addresses include zip codes.
Provide Accurate Contact Information. We may need to contact you at various stages of the auto transport process, and providing your best contact numbers will help prevent unnecessary delays.
Custom Modification List If your vehicle is custom modified, we ask that you provide us details regarding your vehicle's weight, height, or ground clearance. These mods may include, but are not limited to, suspension drops, lift kits, and ground effects kits. It is important that we know about these modifications BEFORE we complete your auto transport reservation, as we will need to send the appropriate vessel to pick your vehicle up.
Submit Payment. Finally, we will need to take a major credit or debit card. Note that WE WILL NEVER MAKE ANY CHARGES TO YOUR CARD WITHOUT YOUR EXPRESSED CONSENT. Nonetheless, we will need to take your information to complete the reservation process.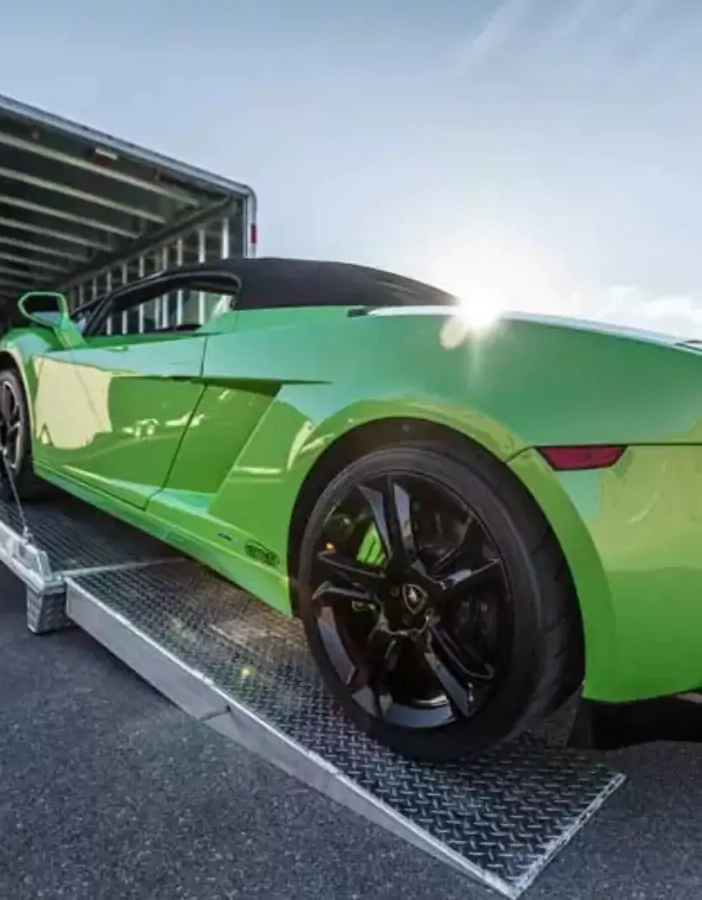 Popular Car Transport Routes